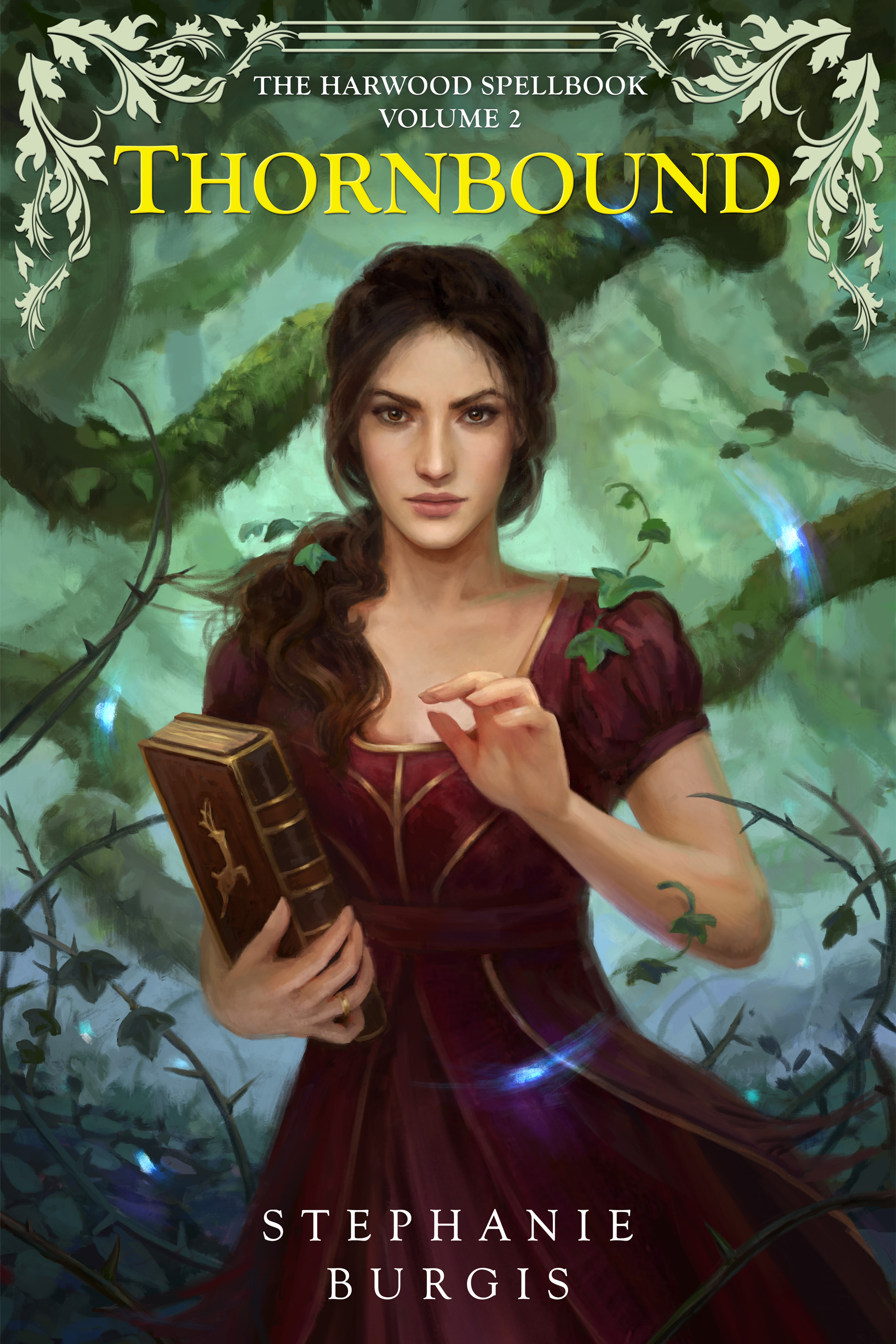 Publication 25th February 2019. Advance review copy supplied by the author.

I love Stephanie Burgis' Harwood books. This is the second short novel (or maybe novella – not sure of the word count) which follows on from Snowspelled. There was a prequel (shorter) novella (Spellswept) featuring Amy and Jonathan Harwood between the two longer stories. Quick background note. This is a version of Britain (Angland) where strong women become politicians and the more 'delicate and emotional' men (well, those with talents, anyway) become magicians. And woe betide anyone who bucks the gender trend. In Thornbound.

Cassandra Harwood is newly married to magician Wrexham, and work-life balance for both of them is proving problematical. Some years earlier she managed to scandalise the nation by becoming the first female magician, but a year ago she overstepped magical boundaries so can no longer practise magic herself as casting a spell would kill her. She still has the knowledge, however, so she can teach it. Despite the strong disapproval of the Boudiccate (Angland's all-female government) she begins the radical task of setting up a school for female magicians. A team of antagonistic inspectors from the Boudiccate are an immediate threat to the new school, but there's an even bigger threat looming from the direction of the bluebell wood adjacent to the school. An ancient treaty with the Fey is in danger. Cassandra (and her friends) must battle political and magical enemies.
Cassandra is a good, if flawed, character. She's altogether too impulsive for her own good sometimes. We don't get to see much of Wrexham in this particular story, but it's nice to see Amy in a strong supporting role. I'm looking forward to seeing more Harwood books in future.